Help Document
For HTML5 Gallery, please view the help document at HTML5 Gallery Installation Guide.
Upgrade to Commercial Version
Once your make your payment, your membership information will be sent to your email address automatically. If you do not receive the email in 30 minutes, please try to find it in the SPAM or JUNK folder. If you still can not find it, please contact us at support@html5box.com.
Please note, if you paid from your Paypal account, the email will be sent to your Paypal email address, which may be different with the email you are using.
Technical support is available for Commercial Version users at support@html5box.com.
The license includes one year support from the date of purchase. To renew your license, log into the members area and renew with 50% discount.
Please include the following information in your email:
The email address with which you ordered the product or the email address which you used to login the membership area
The product name and version you are using
A detailed description of the issue
If possible, please include the link of the webpage where the product is used (this is most helpful)
If possible, please include all related information about the issue, for example, any error message, screen shots etc
We are not able to help if there are not enough information in your email.
Please Note. We may post your technical question and our answer to the Recently Asked Questions. All of the personal information, for example, your name, your website link address will be removed. We may also rephrase your question. If you don't like your question being posted, please tell us in your email.
HTML5Box.com is a service of Magic Hills Pty Ltd. Magic Hills Pty Ltd is a privately owned software development company based in Sydney, Australia. We specialize in the development of easy to use, high quality and affordable web designing software.
Australian Business Number(not a phone number): 73 140 123 511
Postal Address: PO Box 644 Castle Hill, NSW, Australia, 2154
Email: support@html5box.com
Connect With Us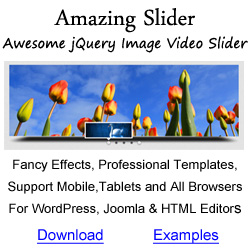 Services
Products