HTML5 Video Player with Playlist






Demos
HTML5 Gallery can be configured as a Flash & HTML5 Video Player with Playlist. It supports YouTube, Vimeo and local videos.
By utilizing Flash & HTML5, the Video Gallery works on all modern devices and web browsers.
HTML5 Gallery comes with an option html5player (default value is true). When this otion is true, the player will goes to HTML5 with Flash fallback, otherwise, it will use Flash player by default and only use HTML5 player on mobile devices and when Flash is not installed.
Connect With Us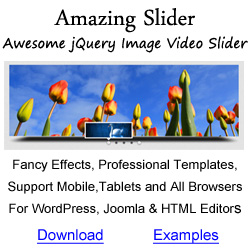 Services
Skins
Products